VOLUNTEER

From one day to once a week there are many ways you can help!

Access the CAIN Volunteer Application and stay in touch other ways
by clicking on this Volunteer Schedule Pro badge:




You can always contact CAIN's volunteer coordinator for more information about volunteering at: volunteers@cainministry.org.

You can also download our volunteer handbook as a PDF.

Download our CAIN Volunteer Application




Choice Pantry
Monday 5:00pm – 7:00pm
Tuesday 10:00am – 1:00pm
Thursday 10:00am – 1:00pm
• Assist Pantry Guests by welcoming, offering hospitality, and providing affirmation and encouragement
• Assist Pantry Leaders by picking up donations, stocking shelves, and helping Guests with shopping
Farmers Market
Wednesday 4:00pm – 7:00pm
• Assist CAIN booth facilitator by representing CAIN, accepting donations for "Another for a Neighbor" program, and maintaining rapport with vendors
• Promote and assist with SNAP (Food Stamp) utilization
Grace Place
• Assist Grace Place Hospitality Coordinators as a hospitality volunteer
• Help in all aspects of transitional housing for women and children

Phil's Place
Monday 4pm–6pm
• Assist volunteer church leaders to coordinate guests visiting for a weekly community meal by set-up, serving, and clean-up


Special Volunteer Events
"Secret Angel" Shop Christmas Program
• Donate items for an individual family
• Host collection of needed items (especially teen gifts and funds for food cards)
Freestore Foodbank Memorial Day Hunger Walk
• Join CAIN's team or organize your own to raise funds that stock our shelves with necessities for those in need
Northside Fourth of July Parade (link)
(Best Independence Day Celebration in the Tri-State!)
• Join our Ministry of Presence
• For more on Northside, click here.
Fundraising
• Host a Party with a Purpose to benefit CAIN
> DOWNLOAD SIGN-UP FORM or CLICK HERE for more information.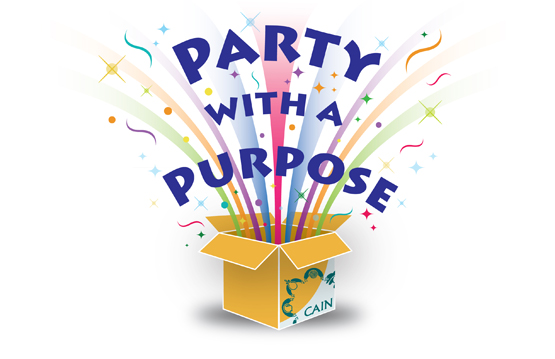 • Collect donations for CAIN, such as at your school, place of worship, etc.
• Serve on CAIN's External Affairs Committee

FIND OUT MORE
about Current Service Opportunities:
• Volunteer Match
• Christian Volunteering